7-Ment Alpha Review
Our Review of 7-Ment Alpha – Wyked Labs
7-Ment Alpha is just an other good mentabolan prohormone : it's produced by the good company Wyked Labs and is dosed at 10 mg per capsule of 7a-methyl-estra-4-en-3,17-dione. With a good diet and training, you can expect a great increase in strength and muscle mass while also having a great boost of energy. An awesome cocktail ! However, it has a little bit of downsides : it can aromatize on some people so beware of gyno tits, the price is higher than some other ment prohormones.
Want to share your review for 7-Ment Alpha – Wyked Labs ?
You can select your own rating on the right side (User Rating) and leave out a comment.
Where to buy 7-Ment Alpha – Wyked Labs ?
Like all Wyked Labs supplements, you will be able to order 7-Ment Alpha in all good online stores related to bodybuilding supplements. As for the price, it's more higher (around $50-60 for a bottle) than some ment prohormones but the good quality is here. Here is a link to buy 7-Ment Alpha (If unavailable, look below for other links to Mentabolan Clones) :


Buy PROHORMONE in I-supplements.com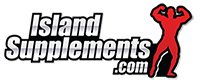 Buy PROHORMONE in IslandSupplements.com
See other offers for a quality Mentabolan Clone here :
– BestPriceNutrition.com
– MySupplementStore.com
Supplement Description for 7-Ment Alpha – Wyked Labs
Wyked Labs is known for having quality products : their mentabolan clone prohormone (7-Ment Alpha) demonstrates this perfectly. Nothing new compared to the original Metabolan of PHF Supplements, it has the same compound (7a-methyl-estra-4-en-3,17-dione) which is a derivated form of Nandrolone and effects of Trestolone. Basically, you will put on some good muscle mass, strength and have an increase in aggression. Try it, you won't be disappointed : you will get huge !