Our Review of Advanced Cycle Support
Advanced Cycle Support from Iron Mag Labs is a very good and complete "full cycle support" supplement for your cycle of prohormone. Advanced Cycle Support has everything you need to be protected (liver protection, blood pressure & lipid levels protection, prostate protection…). The only bad point about Advanced Cycle Support is his price (about $40 for one bottle). But the pills are fine dosed so one bottle is good for a 6 week cycle of prohormone.
Product Description of Advanced Cycle Support – Iron Mag Labs
Straight coming from Iron Mag Labs, Advanced Cycle Support is the perfect full cycle support supplement for a cycle of prohormone. Made with proven ingredients : Milk Thistle, N-Acetyl-Cysteine (NAC), Hawthorne, Saw Palmetto, CoQ 10, Celery and Grape Seed. All of these ingredients works together to bring you the perfect protection for your liver, your blood pressure, your prostate and your lipids profiles! All of this, in one supplement : Advanced Cycle Support.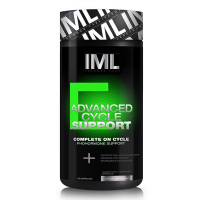 Where to buy Advanced Cycle Support – Iron Mag Labs ?
(5 / 5)
Advanced Cycle Support Dosage and Administration
Take 2 to 4 capsules every day. It's preferable to start taking Cycle Support the same day you start taking your prohormone supplements. Take Cycle Support 1 to 3 hours after each prohormone dose (up to 4 capsules daily).
Blood Pressure Support
Liver Support
Prostate Support
Joint Support
Want to share your review for Advanced Cycle Support – Iron Mag Labs ?
You can select your own rating on the right side (User Rating) and leave out a comment.