Beastdrol Review
Our Review of Beastdrol – Mr Supps
Beastdrol Mr Supps is an high quality Superdrol prohormone with 90 caps each dosed at 10 mg of 2a, 17a-dimethyl-5a-androst-3-one-17b-ol. Price may be high (like all Mr Supps prohormones) but the source of the Beastdrol ingredient is really good. Beastdrol is a methylated prohormone that will increase your muscle mass with lean gains. Your strength and energy will go skyrocket with this one. Pay attention to a liver support and a real post cycle therapy. Sides can be harsh with Beastdrol, it's not candies.
Want to share your review for Beastdrol – Mr Supps ?
You can select your own rating on the right side (User Rating) and leave out a comment.
Where to buy Beastdrol – Mr Supps ?
Beastdrol by MR Supps has been discontinued a long time ago. With the last prohormone ban, chances to be able to buy Beastdrol is really low since it's now illegal in the USA. You can however try with the link below. (If unavailable, look below for other links to Superdrol Clones) :
* Note : Since the superdrol ban, you can find an alternative to Superdrol prohormones with MethylStenbolone (look out our ph profiles).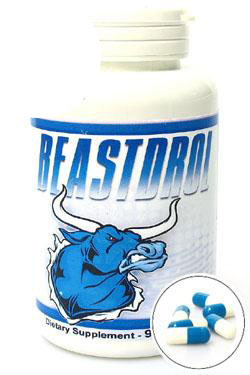 See other offers for a quality Superdrol Clone here :
– Buy Xtreme Mass by Anabolic Technologies
– Buy SD-10 by LGI Supplements
– Buy M-Drol by Competitive Edge Labs
Product Description of Beastdrol – Mr Supps
Beastdrol by MR Supps is an extreme supplement that will gives you impressive gains in muscle and strength ! No wet gains since there is no conversion to estrogen with Beastdrol : all you will have is lean muscle gains ! Add a good diet and training program to Beastdrol and you will really feel like a Beast ! It's one of the best prohormone.