Cycle Armor Review
Our Review of Cycle Armor – Lecheek Nutrition
Cycle Armor from Lecheek Nutrition is what we consider as an "all in one" protection supplement for prohormone cycles. It has a great formulation with multiples ingredients and high dosages. With this, you will be able to protect your liver, prostate, blood pressure, lipid levels, etc. For a list of the ingredients, please look our last text in this page. If we compare it to competitors like Cycle Assist (Competitive Edge Labs) or Life Support (Ai Sports Nutrition), we can say that Cycle Armor is about the same, just with a lower price. Really ! Therefore, I recommend it to anyone who's looking to have a good cycle support supplement for a cheap price. It's not always available but it's worth it when you can have your hands on it.
Want to share your review for Cycle Armor – Lecheek Nutrition ?
You can select your own rating on the right side (User Rating) and leave out a comment.
Where to buy Cycle Armor – Lecheek Nutrition ?
Cycle Armor can be bought in many online stores selling bodybuilding supplements even if it's quite new. This is the cheapest FULL cycle support supplement I've ever saw with good quality. You can literally buy Cycle Armor at like $12-15 for a bottle. There is no more reason to not protect your body during a prohormone cycle with that kind of price. Here is a link for more info :

Buy Cycle Support in Amazon.com

Buy Cycle Support in I-supplements.com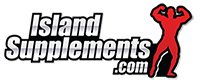 Buy Cycle Support in IslandSupplements.com
See other offers for a quality Cycle Support here :
– BestPriceNutrition.com
– MySupplementStore.com
Product Description of Cycle Armor – Lecheek Nutrition
Lecheek Nutrition offers you one of the best full cycle support out there with Cycle Armor. The product contains different kind of ingredients which will cover your health functions during a prohormone cycle. Milk Thistle, N-Acetyl-Cysteine, Hawthorne Berry, Celery Seed and Pygeum bark : all of this is in Cycle Armor ! 2 caps and 30 servings a bottle : it's enough to protect you for good.