Methyl-Tren 550 Review
Our Review of Methyl-Tren 550 – Genetech Pharma Labs
Methyl-Tren 550 is one of the best Mentabolan prohormone on the market. First, it contains 90 caps each dosed at 10 mg of 7-alpha-methyl-estra-4-ene-3,17-dione plus 50 mg of NAC (N-Acetyl-Cysteine) and 75 mg of Milk Thistle. The "added" liver protection is always nice to have since it's a methylated prohormone. You should expect moderate to high gains (muscle mass and strength). However, Methyl-Tren 550 will really give you a great aggressive boost ! Beware, it might aromatize ! Price is bit high so it's why we reviewed Methyl-Tren 550 an overall 3/5.
Want to share your review for Methyl-Tren 550 – Genetech Pharma Labs ?
You can select your own rating on the right side (User Rating) and leave out a comment.
Where to buy Methyl-Tren 550 – Genetech Pharma Labs ?
GPL (genetech pharma labs) supplements are carried by many online stores. You should be able to find Methyl-Tren 550 for around $40 a bottle. Like I said previously, it's more expensive than some other ment prohormones but it has two extras ingredients. (If unavailable, look below for other links to Mentabolan Clones) :


Buy PROHORMONE in I-supplements.com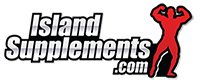 Buy PROHORMONE in IslandSupplements.com
See other offers for a quality Mentabolan Clone here :
– BestPriceNutrition.com
– MySupplementStore.com
Product Description of Methyl-Tren 550 – Genetech Pharma Labs
Genetech Pharma Labs brings one of the best formula for a Mentabolan prohormone : the Methyl-Tren 550 ! We use pure quality 7-alpha-methyl-estra-4-ene-3,17-dione so you get big gains out of your cycle. You will be stronger, you will have more muscle mass and you will have that extra energy to get your body on a higher level. On top of that, you will also have a great dose of N-Acetyl-Cysteine and Milk Thistle, two great ingredients to protect your liver, for each serving you take of Methyl-Tren 550.