Our Review of Prolactrone – Black Lion Research
Let's be clear : I did not had the chance to try Prolactrone by Black Lion Research but it seems really like a good product. By looking at the ingredients, we can find two popular compounds for their counter action on elevated prolactin level : 166 mg of L-DOPA (L-3,4-dihydroxyphenylalanine) and 332 mg of Camellia senensis extract per pill. Both are known for having good results at decreasing prolactin level (because of a prohormone – steroid cycle or anything else) ! Some people even compare Prolactrone with powerful anti prolactin chemicals like Prami (Pramipexole) or Caber (Cabergoline). To me, Prolactrone is a strong supplement that will lower your prolactin level and the potential issues you could have from that. I lowered down my rating because it's a bit more expensive than some other anti prolactin supplement like Inhibit-P…
Want to share your review for Prolactrone – Black Lion Research ?
You can select your own rating on the right side (User Rating) and leave out a comment.
Where to buy Prolactrone – Black Lion Research ?
Black Lion Research supplements are sold in all good bodybuilding online stores so it should be really easy to buy Prolactrone at a good price. Also to mention, this is a legal anti prolactin supplement so just checkout our link below to buy it. (If not available, just look links below to other anti prolactin supplements) :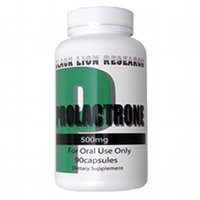 Buy Prolactrone – Black Lion Research (BLR)
You can have other offers for a quality anti prolactin supplement here:
– Buy Inhibit-P by Serious Nutrition Solutions
Product Description of Prolactrone – Black Lion Research
Black Lion Research presents you his Prolactrone , one of the best anti prolactin supplement ! Prolactrone works by using two natural ingredients to decrease the prolactin level and counter act the effect of elevated prolactin. L-DOPA (L-3,4-dihydroxyphenylalanine) and Camellia senensis extract are the natural ingredients used in Prolactone. Decreasing prolactin levels has never been so easy than with Prolactrone : some anabolic steroid and prohormone users prefers it instead of going with the regular choices of Prami or Caber !